Kindle Fire Giveaway!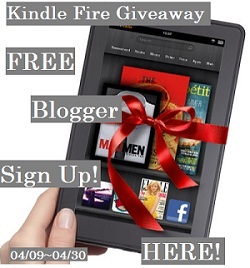 This is very simple!
Entry is FREE!
All you have to do is
share the giveaway on your Facebook page.
Entry is FREE!
In order to stay on the rafflecopter you have to
post the giveaway to your Faceb
ook page twice a week
during the 3 weeks it is live, that's it!
Giveaway Goes LIVE 4/9 9PM EST
Click *HERE* to Sign Up!